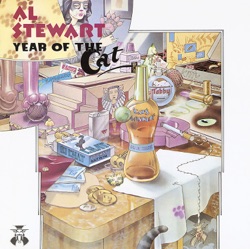 Year of the Cat
Al Stewart
23 hours ago
The Things We Do For Love
10cc
23 hours ago
You Make My Dreams (Come True)
Daryl Hall & John Oates
23 hours ago
While You See a Chance
Steve Winwood
23 hours ago
Another Park Another Sunday
Hideaway
23 hours ago
Lies
J.J. Cale
23 hours ago
New York's Not My Home
Jim Croce
23 hours ago
Spooky
Atlanta Rhythm Section
23 hours ago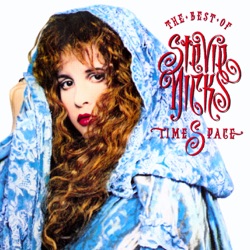 Stop Draggin' My Heart Around
Stevie Nicks
23 hours ago
Moonshadow
Cat Stevens
23 hours ago
Vedi di più
Soft Rock Radio diretta
The Lighter Side of Classic Rock and More!
Soft Rock Radio is an online music radio station exclusively dedicated to the best of Classic and Soft Rock from the 70s, 80s, and 90s. By live streaming globally, it offers individuals worldwide the opportunity to listen live to a radio station modeled after classic radio stations pre-80s that privileged singer-songwriter acoustic music.
Here, listeners can enjoy the best Mellow, Soft, and Yacht Rock from the 70s to the 90s, with a light touch of occasional Pop music.
Categoria:&nbsp
80s, 70s, Classic Rock
Frequenze Soft Rock Radio
Manchester: Online
Canzoni più ascoltate
Ultimi 7 giorni:
1. The Music Bakery - Bright Future
2. Seals & Crofts - Hummingbird
3. Billy Joel - She's Always a Woman
4. Carole King - It's Too Late
5. Bruce Hornsby & The Range - The Way It Is
6. Carole King - You've Got a Friend
7. James Taylor - Fire and Rain
8. Bread - It Don't Matter to Me (Single Version)
9. Gerry Rafferty - Right Down the Line
10. Champaign - How 'Bout Us
Ultimi 30 giorni:
1. The Music Bakery - Bright Future
2. Grish Gaming - I Fucked Yo Bitch!
3. Orleans - Dance With Me
4. Crosby, Stills & Nash - Wasted On the Way
5. Carole King - Sweet Seasons
6. Boz Scaggs - Lido Shuffle
7. James Taylor - How Sweet It Is (To Be Loved By You)
8. Daryl Hall & John Oates - She's Gone
9. Gordon Lightfoot - Beautiful
10. Hideaway - Another Park Another Sunday
Contatti
Reti Sociali
Condividi
Commenti