Ghostbusters (映画『ゴーストバスターズ』より)
Ray Parker Jr. & Raydio
1620981621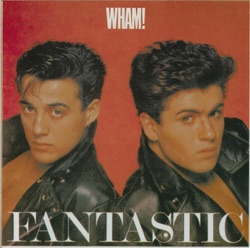 A Ray of Sunshine
Wham!
1620981382
November Rain
Guns N' Roses
1620980838
Ice Ice Baby
Vanilla Ice
1620980596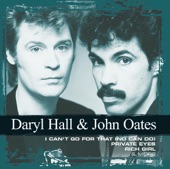 Private Eyes
Daryl Hall & John Oates
1620980383
Lean on Me
Club Nouveau
1620980175
Heartlight
Frank Sinatra & Neil Diamond
1620979916
All Out of Love
Air Supply
1620979674
Gimme Some Lovin'
The Blues Brothers
1620979498

New Song
Howard Jones
1620979058
Vedi di più
Back To The 80's Radio diretta
Back To The 80's Radio is an online radio channel that live streams globally 24/7 the greatest hits from the 80s. With a logo design that reminiscent of the 80s' blockbuster Back To the Future, the channel takes the listeners down memory lane in a nostalgic journey through the songs that defined the decade.
Back to the 80's Radio is part of Heartbeat of Flagler, a network of radio stations based in Florida.
Frequenze Back To The 80's Radio
Palm Coast: Online
Vedi di più
Canzoni più ascoltate
Ultimi 7 giorni:
1. Men At Work - Who Can It Be Now?
2. Pete Townshend - Let My Love Open the Door
3. Timbuk 3 - The Future's so Bright, I Gotta Wear Shades (Re-Recorded)
4. Blondie - Call Me
5. Juice Newton - Queen of Hearts
6. Peter Gabriel - In Your Eyes
7. Electric Light Orchestra - All Over the World
8. Thompson Twins - Hold Me Now
9. Leo Sayer - More Than I Can Say
10. Thomas Dolby - She Blinded Me With Science
Ultimi 30 giorni:
1. Mr. Mister - Kyrie
2. Alice Cooper - Clones (We're All)
3. Haircut 100 - Love Plus One
4. Men At Work - Who Can It Be Now?
5. Modern English - I Melt With You
6. Aretha Franklin & George Michael - Careless Whisper
7. Berlin - Take My Breath Away
8. 38 Special - If I'd Been the One
9. Thompson Twins - Hold Me Now
10. Peter Gabriel - In Your Eyes
Contatti
Website:&nbsp
www.heartbeatofflagler.com/
Indirizzo:&nbsp7 Campbell Ct, Palm Coast, FL 32137, USA
Telefono:&nbsp(386) 445-5564
E-mail:&nbspheartbeatofflagler@hughes.net
Reti Sociali
Condividi
Commenti