Teach Your Children
Crosby, Stills & Nash
23 hours ago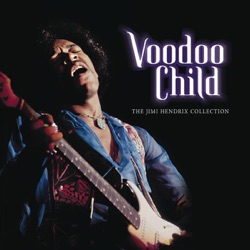 Fire
Jimi Hendrix
23 hours ago
No More Classic Rock
White Fang
23 hours ago
Ccr Medley (Creedence Clearwater Revival)
Gitty & Rainer
23 hours ago
The Harlem Shuffle
The Rolling Stones
23 hours ago
The Chain (Remastered)
Fleetwood Mac
23 hours ago
Hong Kong Sky (From "Hong Kong Sky")
Klas Ehnemark
23 hours ago
Light My Fire (Segue)
The Doors
23 hours ago
A Quarter to Three
Bill Wyman
23 hours ago
Where Have All the Good Times Gone?
The Kinks
23 hours ago
Vedi di più
HD Radio - Classic Rock diretta
HD Radio - Classic Rock is an online radio channel belonging to HD-Radio Network. It live streams 24/7 the greatest Classic Rock music of all time, without any commercial breaks interruptions so the listeners can freely appreciate this music genre.
Categoria:&nbsp
Classic Rock
Frequenze HD Radio - Classic Rock
Waukesha: Online
Canzoni più ascoltate
Ultimi 7 giorni:
1. Classic F5 - Rock
2. White Fang - No More Classic Rock
3. Santana - Black Magic Woman
4. The Animals - The House of the Rising Sun
5. Jimi Hendrix - Hey Joe
6. Boston - More Than a Feeling
7. Steppenwolf - Born to Be Wild
8. Foghat - That'll Be the Day
9. Ten Years After - Baby Won't You Let Me Rock n' Roll You (2004 Remaster)
10. The Police - Roxanne
Ultimi 30 giorni:
1. Puffin - Classic Rock
2. White Fang - No More Classic Rock
3. Classic F5 - Rock
4. Jimi Hendrix - Hey Joe
5. Santana - Black Magic Woman
6. Boston - More Than a Feeling
7. Jimi Hendrix - All Along the Watchtower
8. The Rolling Stones - Start Me Up
9. Jefferson Airplane - Somebody to Love
10. Led Zeppelin - Whole Lotta Love
Contatti
Website:&nbsp
www.hd-radio.net/
Indirizzo:&nbspWaukesha County, Wisconsin, USA
Telefono:&nbsp+1 262-563-2008
E-mail:&nbspinfo@hd-radio.net
Reti Sociali
Condividi
Commenti