Concerto For 2 Trumpets In C, RV 537
Giordano
22 hours ago
Air and 5 Variations: The Harmonious Blacksmith
Yoon Song
22 hours ago
Hora Staccato
Grigoras Dinicu
22 hours ago
Wieniawski: Légende in G Minor, Op.17
Lu Siqing, Bilbao Orkestra Sinfonikoa & Juan Jose Mena
22 hours ago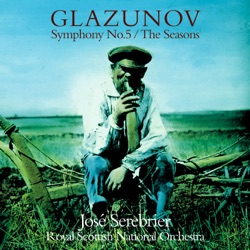 Glazunov: Symphony No. 5 in B-Flat Major Op. 55: III Andante
José Serebrier & Bournemouth Symphony Orchestra
22 hours ago
Mozart: Piano Concerto No. 21 in C Major K. 467: I. Allegro Maestoso
Kurt Masur & Dresden Philharmonic Orchestra
23 hours ago
Vaughan Williams: Folk Song Suite, I. March "Seventeen Come Sunday"
Northern Illinois University Wind Ensemble
23 hours ago
Johann Strauss' the Blue Danube Waltz
Janice Roper, Julia Roper & Matt Spitzer
23 hours ago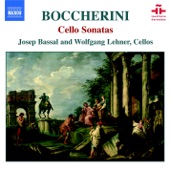 Cello Sonata in G Major, G. 5: I. Largo
Josep Bassal, Luigi Boccherini & Wolfgang Lehner
23 hours ago
Et lidet Barn saa lysteligt (Arr. Edvard Fliflet Bræin)
Rune Alver
23 hours ago
Vedi di più
KUSC Classical 91.5 FM KDB diretta
KUSC is a non-profit Classical Music radio station owned by the University of Southern California. It operates using the frequency 91.5 FM in the Greater Los Angeles Area and live streaming globally through the internet.
Listeners and Classical Music aficionados financially support the station. Its line-up is music-focused, offering different music shows specialized in a particular decade or music style within Classical music, as well as live talk shows with elements of entertainment. The station also features several live concerts around the world.
KUSC takes a modern approach to the way it promotes Classical music, offering fun and educational segments such as the Great Composer Quiz on its morning show and compiling a Top 100 Countdown with the most popular classical pieces selected by listeners.
Popular shows
Classical California All-Night
Classical Music
Classical Requests
A Joyful Noise
A Musical Offering
Modern Times
Popular hosts
Rick Capparela
John Van Driel
Alan Chapman
Dianne Nicolini
Jim Svejda
Jennifer Miller
Gail Eichenthal
Categoria:&nbsp
Classical
Frequenze KUSC Classical 91.5 FM KDB
Los Angeles: 91.5 FM
Morro Bay: 99.7 FM
Palm Springs: 88.5 FM (KPSC)
San Luis Obispo: 99.7 FM
Santa Barbara: 93.7 FM
Santa Clarita: 91.5 FM
Thousand Oaks: 91.1 FM
Vedi di più
Canzoni più ascoltate
Ultimi 7 giorni:
1. George Frideric Handel - Bourree
2. Camille Saint-Saëns - Cello Saint-Saëns
3. Jean Sibelius & Finnish Radio Orchestra - Jean Sibelius puhuu (Jean Sibelius Speaks)
4. Atlanta Chamber Players - Trio In Eb, K. 498, Kegelstatt: Rondeaux (Wolfgang Amadeus Mozart)
5. Bedřich Smetana - Moldau
6. Arcangelo Corelli - Concerto Grosso In G Minor, Op 6 #8 / Allegro
7. Johann Sebastian Bach - Fugue Bwv 912 in D Major
8. Christian Lindberg, James DePreist & Malmö Symphony Orchestra - Symphony No. 7 in a Major, Op. 92: II. Allegretto I
9. Jean Sibelius & Finnish Radio Orchestra - Finlandia, Op. 26
10. F. Berwald - Symphony No. 2 In D Major, "Sinfonie Capricieuse": I. Allegro
Ultimi 30 giorni:
1. Camille Saint-Saëns - Cello Saint-Saëns
2. George Frideric Handel - Rain
3. Coleridge-Samuel Taylor - Eleanore
4. Atlanta Chamber Players - Trio In Eb, K. 498, Kegelstatt: Rondeaux (Wolfgang Amadeus Mozart)
5. Bedřich Smetana - Moldau
6. Tomaso Albinoni - Adagio In G Minor
7. Matias Dupont - Symphony
8. Ludwig Van Beethoven - Romance in F
9. Serkmusic - Camille Saint-Saëns: Carnival of the Animals Aquarium
10. Claude Debussy - Arabesque
Podcast correlati
Contatti
Website:&nbsp
www.kusc.org/
Indirizzo:&nbsp1149 S. Hill Street Suite H100 Los Angeles, CA 90015 USA
Telefono:&nbsp213-225-7400
E-mail:&nbspsupport@uscradiogroup.org
Reti Sociali
Condividi
Commenti