Meaningless
Charlotte Cardin
23 hours ago
Stupid Love
Lady Gaga
23 hours ago
Banana (feat. Shaggy)
Conkarah
23 hours ago
Dance Again (feat. Pitbull)
Jennifer Lopez
23 hours ago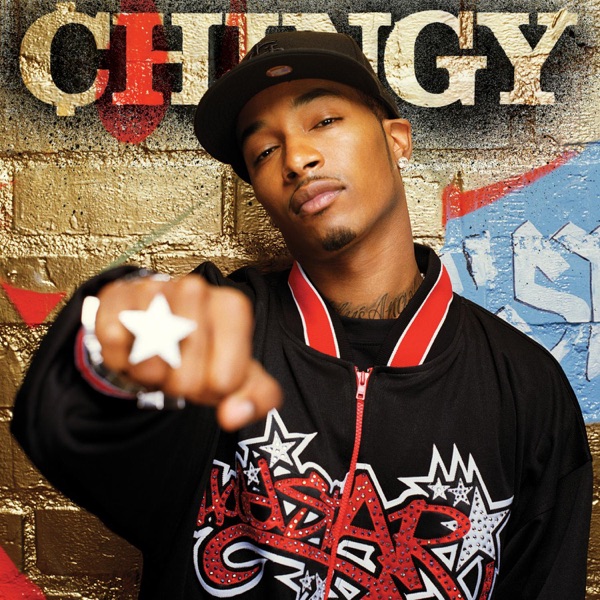 Holidae In (Chopped and Screwed) [feat. Ludacris & Snoop Dogg]
Chingy
23 hours ago
Call Your Name (Extended Version)
A.M.T.
23 hours ago
We're Good
Dua Lipa
23 hours ago
Love Not War (The Tampa Beat)
Jason Derulo
23 hours ago
The Business
Hans Zimmer, Geoff Zanelli, Klaus Badelt & Tiesto
23 hours ago
Feel So Good
Mase
23 hours ago
Vedi di più
CKBE-FM The Beat 92.5 diretta
Montreal's Perfect Mix
CKBE-FM 92.5 also known as 92.5 The Beat is an english language radio stations broadcasting from Quebec, Canada.
This station is one of the most popular rhythmic adult contemporary radio stations in Canada.
The Beat 92.5 is the station to tune in to listen to the perfect mix.
Categoria:&nbsp
Hip Hop, R&B
Frequenze CKBE-FM The Beat 92.5
Montréal: 92.5 FM
Palinsesto
| Orario | Programma |
| --- | --- |
| 00:00 - 05:30 | The Overnight Beat |
| 05:30 - 08:20 | Vinny and Nikki in the Morning - With Vinny Barrucco and Nikki Balch |
| 08:20 - 12:00 | The Beat of your Workday with Donna - With Donna Saker |
| 12:00 - 13:00 | The Beat's All-Request Lunch Hour - With Donna Saker |
| 13:00 - 17:00 | The Beat of your Workday - With CJ |
| 17:00 - 19:00 | The Beat 5@7 with Cat & Claudia - With Claudia Maarques and Cat Spencer |
| 19:00 - 21:00 | The Jeremy White Show - With Jeremy White |
| 21:00 - 23:30 | The Jeremy White Show - Extra - With Jeremy White and Meghan Kelly |
| 23:30 - 00:00 | Chill Beats |
| Orario | Programma |
| --- | --- |
| 00:00 - 05:30 | The Overnight Beat |
| 05:30 - 08:20 | Vinny and Nikki in the Morning - With Vinny Barrucco and Nikki Balch |
| 08:20 - 12:00 | The Beat of your Workday with Donna - With Donna Saker |
| 12:00 - 13:00 | The Beat's All-Request Lunch Hour - With Donna Saker |
| 13:00 - 17:00 | The Beat of your Workday - With CJ |
| 17:00 - 19:00 | The Beat 5@7 with Cat & Claudia - With Claudia Maarques and Cat Spencer |
| 19:00 - 21:00 | The Jeremy White Show - With Jeremy White |
| 21:00 - 23:30 | The Jeremy White Show - Extra - With Jeremy White and Meghan Kelly |
| 23:30 - 00:00 | Chill Beats |
| Orario | Programma |
| --- | --- |
| 00:00 - 05:30 | The Overnight Beat |
| 05:30 - 08:20 | Vinny and Nikki in the Morning - With Vinny Barrucco and Nikki Balch |
| 08:20 - 12:00 | The Beat of your Workday with Donna - With Donna Saker |
| 12:00 - 13:00 | The Beat's All-Request Lunch Hour - With Donna Saker |
| 13:00 - 17:00 | The Beat of your Workday - With CJ |
| 17:00 - 19:00 | The Beat 5@7 with Cat & Claudia - With Claudia Maarques and Cat Spencer |
| 19:00 - 21:00 | The Jeremy White Show - With Jeremy White |
| 21:00 - 23:30 | The Jeremy White Show - Extra - With Jeremy White and Meghan Kelly |
| 23:30 - 00:00 | Chill Beats |
| Orario | Programma |
| --- | --- |
| 00:00 - 05:30 | The Overnight Beat |
| 05:30 - 08:20 | Vinny and Nikki in the Morning - With Vinny Barrucco and Nikki Balch |
| 08:20 - 12:00 | The Beat of your Workday with Donna - With Donna Saker |
| 12:00 - 13:00 | The Beat's All-Request Lunch Hour - With Donna Saker |
| 13:00 - 17:00 | The Beat of your Workday - With CJ |
| 17:00 - 19:00 | The Beat 5@7 with Cat & Claudia - With Claudia Maarques and Cat Spencer |
| 19:00 - 21:00 | The Jeremy White Show - With Jeremy White |
| 21:00 - 23:30 | The Jeremy White Show - Extra - With Jeremy White and Meghan Kelly |
| 23:30 - 00:00 | Chill Beats |
| Orario | Programma |
| --- | --- |
| 05:30 - 08:20 | Vinny and Nikki in the Morning - With Vinny Barrucco and Nikki Balch |
| 08:20 - 12:00 | The Beat of your Workday with Donna - With Donna Saker |
| 12:00 - 13:00 | The Beat's All-Request Lunch Hour - With Donna Saker |
| 13:00 - 17:00 | The Beat of your Workday - With CJ |
| 17:00 - 21:00 | Friday Party Jam - With Meghan Kelly |
| 21:00 - 00:00 | Beatmix - With Meghan Kelly |
| Orario | Programma |
| --- | --- |
| 00:00 - 01:00 | Beatmix - With Meghan Kelly |
| 01:00 - 06:00 | The Overnight Beat Weekend |
| 06:00 - 09:00 | Weekend Breakfast Saturday - With Shaun McMahon |
| 09:00 - 12:00 | The Montreal HIT 40 - With Jeremy White |
| 12:00 - 17:00 | Feel Good Weekends - With Nat Lauzon |
| 17:00 - 21:00 | Saturday Party Jam - With Meghan Kelly |
| 21:00 - 00:00 | Beatmix - With Meghan Kelly |
| Orario | Programma |
| --- | --- |
| 00:00 - 01:00 | Beatmix - With Meghan Kelly |
| 01:00 - 06:00 | The Overnight Beat Weekend |
| 06:00 - 12:00 | Weekend Breakfast Sunday - With Shaun McMahon |
| 12:00 - 17:00 | Feel Good Weekends - With Nat Lauzon |
| 17:00 - 20:00 | The Montreal HIT 40 - With Jeremy White |
| 20:00 - 22:00 | The Canadian Hit 20 |
| 22:00 - 00:00 | Chill Beats |
Canzoni più ascoltate
Ultimi 7 giorni:
1. Chingy - Holidae In (Chopped and Screwed) [feat. Ludacris & Snoop Dogg]
2. Hans Zimmer, Geoff Zanelli, Klaus Badelt & Tiesto - The Business
3. A.M.T. - Call Your Name (Extended Version)
4. Jason Derulo - Love Not War (The Tampa Beat)
5. Loud Luxury & Ryan Shepherd - Like Gold (feat. Stephen Puth)
6. Dua Lipa - We're Good
7. JESSIA - I'm not Pretty
8. Nicki Minaj & Rihanna - Diamonds
9. Joel Corry - Head & Heart (feat. MNEK)
10. Travis Scott - Goosebumps
Ultimi 30 giorni:
1. Dua Lipa - We're Good
2. A.M.T. - Call Your Name (Extended Version)
3. Jason Derulo - Love Not War (The Tampa Beat)
4. Joel Corry - Head & Heart (feat. MNEK)
5. JESSIA - I'm not Pretty
6. Maroon 5 - Beautiful Mistakes
7. Loud Luxury & Ryan Shepherd - Like Gold (feat. Stephen Puth)
8. DVBBS - West Coast (feat. Quinn XCII)
9. Travis Scott - Goosebumps
10. Tones and I - Dance Monkey
Contatti
Reti Sociali
Condividi
Commenti