The Lark Ascending
Ralph Vaughan Williams, Liverpool Philharmonic Orchestra, Stiles Allen, Isobel Baillie, Muriel Brunskill, Astra Desmond, William Herbert, Richard Lewis, Norman Allin & Robert Easton
1617972105

Bourree
George Frideric Handel
1617971322
Violin Concerto in F minor, RV 297 - Winter
Antonio Vivaldi
1617970247
Variations On I Got Rhythm
George Gershwin
1617969740
Pietro Mascagni: Intermezzo - "Cavalleria Rusticana"
La Quartina
1617969470
Bach: Vivace, Concerto for 2 Violins in D Minor, BWV 1043
Soonhwon Kwon
1617968413
The Ruins of Athens Op 113 - Turkish March
Lovely
1617968290
Symphony No. 104 in D Major, Hob. 1/104 "London": I. Adagio - Allegro
Ádám Fischer & Danish National Chamber Orchestra
1617966579
Cello Saint-Saëns
Camille Saint-Saëns
1617965919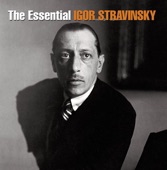 Tango
Igor Stravinsky & CBC Symphony Orchestra
1617965658
Vedi di più
KUSC Classical 91.5 FM KDB diretta
KUSC is a non-profit Classical Music radio station owned by the University of Southern California. It operates using the frequency 91.5 FM in the Greater Los Angeles Area and live streaming globally through the internet.
Listeners and Classical Music aficionados financially support the station. Its line-up is music-focused, offering different music shows specialized in a particular decade or music style within Classical music, as well as live talk shows with elements of entertainment. The station also features several live concerts around the world.
KUSC takes a modern approach to the way it promotes Classical music, offering fun and educational segments such as the Great Composer Quiz on its morning show and compiling a Top 100 Countdown with the most popular classical pieces selected by listeners.
Popular shows
Classical California All-Night
Classical Music
Classical Requests
A Joyful Noise
A Musical Offering
Modern Times
Popular hosts
Rick Capparela
John Van Driel
Alan Chapman
Dianne Nicolini
Jim Svejda
Jennifer Miller
Gail Eichenthal
Categoria:&nbsp
Classical
Frequenze KUSC Classical 91.5 FM KDB
Los Angeles: 91.5 FM
Morro Bay: 99.7 FM
Palm Springs: 88.5 FM
San Luis Obispo: 99.7 FM
Santa Barbara: 93.7 FM
Santa Clarita: 91.5 FM
Thousand Oaks: 91.1 FM
Vedi di più
Canzoni più ascoltate
Ultimi 7 giorni:
1. George Frideric Handel - Bourree
2. Camille Saint-Saëns - Cello Saint-Saëns
3. Moscow Symphony Orchestra & Sergie Skripka - Symphony No. 3 In D Major, D. 200: II. Allegretto
4. Matias Dupont - Symphony
5. Ottorino Respighi & Elsa Respighi - Tarantella
6. Jean Sibelius & Finnish Radio Orchestra - Jean Sibelius puhuu (Jean Sibelius Speaks)
7. Coleridge-Samuel Taylor - Eleanore
8. 성예림 - Clarinet Concerto No2 in Eb Major, Op.74
9. Felix Mendelssohn - Fugue in D Minor
10. Albinoni - Concerto for 2 Oboes In D Major, Op. 9, No. 12: III. Allegro
Ultimi 30 giorni:
1. George Frideric Handel - Bourree
2. Camille Saint-Saëns - Cello Saint-Saëns
3. Matias Dupont - Symphony
4. Coleridge-Samuel Taylor - Eleanore
5. Bedřich Smetana - Moldau
6. Antonín Dvořák - Antonín Dvořák - Sinfonia n.8 op. 88 in sol maggiore, B. 163 - Adagio
7. Antonio Vivaldi - Violin Concerto in F minor, RV 297 - Winter
8. Ludwig Van Beethoven - Piano Sonata no. 29 in B flat major 'Hammerklavier', Op. 106 - I. Allegro - Ludwig van Beethoven
9. Ottorino Respighi & Elsa Respighi - Tarantella
10. Jean Sibelius & Finnish Radio Orchestra - Jean Sibelius puhuu (Jean Sibelius Speaks)
Podcast correlati
Contatti
Website:&nbsp
www.kusc.org/
Indirizzo:&nbsp1149 S. Hill Street Suite H100 Los Angeles, CA 90015 USA
Telefono:&nbsp213-225-7400
E-mail:&nbspsupport@uscradiogroup.org
Reti Sociali
Condividi
Commenti